Check your inbox to confirm your subscription
All the answers are within.
Journaling is good for clarity, confidence, inner peace and so much more. So why do we find ourselves, despite wanting to journal, doing anything but? Why does something so good for us feel so hard to do? New and seasoned journalers come to me asking:

How can I create a journaling practice that feels fun again?
How can I journal when I don't have time?
How do I create colorful pages that blend words and images?

My passion is to provide inspiration and instruction in visual journaling and expressive writing to help you playfully explore life through your journal. As a result, aha moments, unexpected shifts and delight unfold.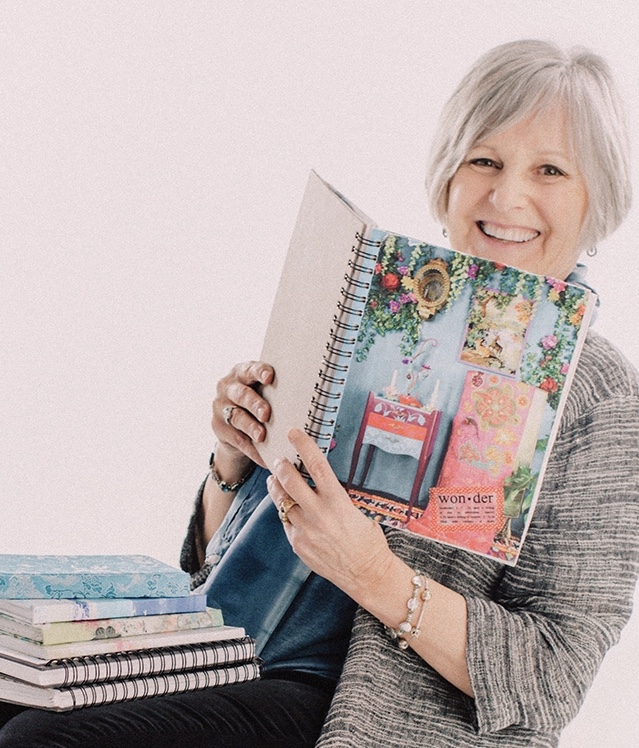 Hi! I'm Leslie Hamp, Creative Catalyst & Your Journaling Guide.

I work with women (and a few good men) who want to create a soulful journaling practice. I show them how to blend words, images, expressive writing, doodles, collage and playful creativity into a journaling practice that leads to aha moments, unexpected shifts and delight.
A little about me ... I trained as a Journaling Facilitator for the Wisconsin Women's Health Foundation in 1997, life coach at CoachU in 2002, Journal to the Self Instructor in 2007, and Passion Project Facilitator in 2014. I also hold a Master of Arts in Mass Communication, am the author of Create the Life You Crave, and continue to learn journaling techniques and facilitation skills at the Therapeutic Writing Institute. I would love to share this life-changing process with you! Join me for a class, or sign up for tips & inspiration @ https://lesliehamp.substack.com

Journaling To Clarity & Public Radio Stories

In 2018 Peter Payette, Executive Director at Interlochen Public Radio (IPR), invited me to join a new Red Pine Radio group of community members learning to produce radio stories. My journal is key in my creative process for cool stories, all aired on IPR.